Tailored Piano Lessons for all ages and abilities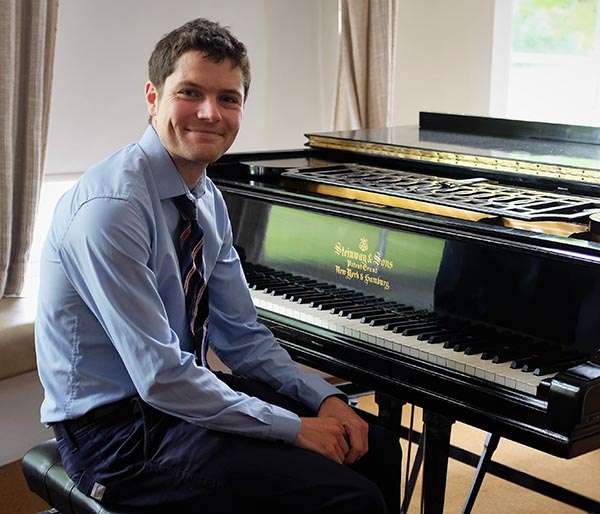 Daniel Nicholson BMus (hons) MMus – Piano Teacher / Pianist / Composer
Daniel studied both his undergraduate and postgraduate degrees at the Royal Welsh College of Music and Drama where he was taught and mentored by a number of world class musicians. Beginning as a Jazz pianist he switch to Classical midway through allowing his experience of music college to be very broad and tailored towards his multidisciplinary background in music. He gained not only a wealth of performance experience but also was introduced to music education there too. It was not long before Daniel developed an aptitude for teaching by fostering an empathetic and holistic teaching style that drawn upon an extensive and far-reaching background in music beginning which spans back his earliest lessons at age 3.
Upon graduating Daniel continued to perform and accompany in a variety of settings but was quickly establishing a good reputation as an educator in SW London. Such was the demand for lessons there he set about bringing in other tutors to teach under his mentorship which was where the name Cadenza Music Tuition was born.
After just a couple of years Daniel was managing close to 200 pupils and he had returned back to Cardiff to set up a home teaching practise from a fully equipped studio. Shortly after this he let go of the London business to focus on his pupils in Cardiff which had filled his diary very quickly with pupils including advanced post grade 8 pupils, budding composers, music tech lessons, music theory lessons, exam preparation, adult pupils, new starters, Jazz piano and much more. His diverse range of pupils is very reflective of Daniel's own background and pupils all benefit from exposure to a variety of styles and methods.
Alongside his teaching Daniel also is making progress with his self published books called 'Cadenza Keys' and has ambitions to create fully orchestrated backing tracks for exam boards, perform locally in Cardiff and provide music to care homes, hospices and youth centres.
Information About Piano lessons
Dan's lessons cover all aspects of piano tuition including Classical, Jazz and Popular styles for all ages and abilities. Whether you are new to the instrument, relearning after a long break, wishing to succeed in exams or revitalise your learning with fresh and innovative methods Dan will adapt lessons to meet your needs. You can see for yourself by booking a FREE 30min trial lesson at his home studio or online.
All lessons are based around the following objectives: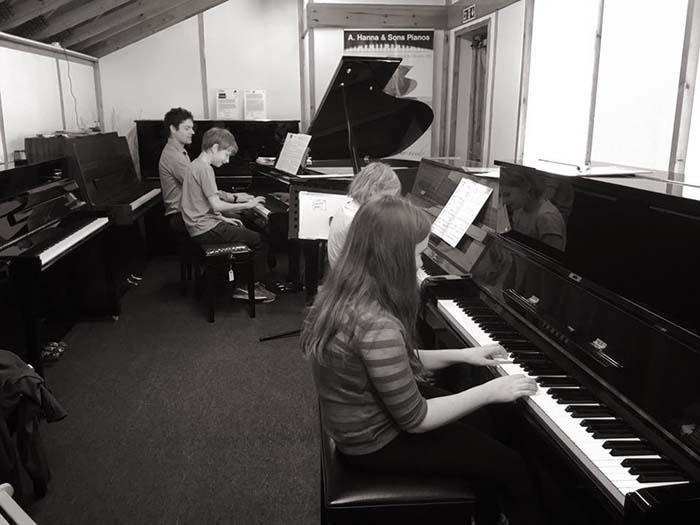 Subjects Covered
Beginner lessons
Intermediate/Advanced lessons
Adult tuition
Early Years (age 3-5) tuition
Music Exams (ABRSM, TCL, LCM)
Classical Piano
Jazz Piano
Popular Music
Composition
Online tuition
Music Technology (Cubase, Sibelius)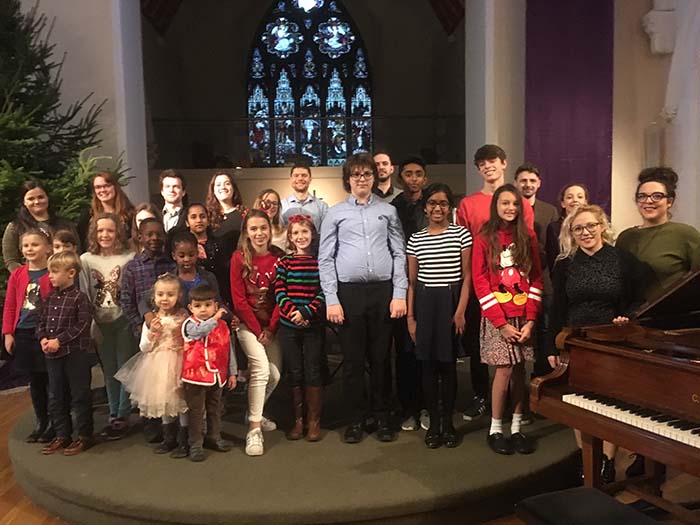 Further Information
Jazz / Classical / Pop styles covered.
Digital lesson notes for every lesson.
Comprehensive approach covering 5 key areas: Repertoire, Technique, Reading, Listening, Understanding.
Written 'Termly Reviews' detailing progress and setting future targets.
Use of 'Cadenza Keys'
Fully equipped studio with extensive resources and facilities.
100 % exam success rate with majority achieving Merit or Distinction in ABRSM, TCL or LCM exams (theory, Classical or Jazz).
Tailor made backing tracks and recordings made on request.
Lesson structure and methodology customised for every pupil.
Lessons available for all ages (including as young as 4yo and adults)
Incentive schemes (including complimentary prize) for children.
Lessons available for all abilities (including new starters up to diploma level).
Rate for 2020-21 academic year: £34/hr individual lessons and £40/hr duet (two pupils at once) lessons.
Contact Dan now
To find out more about Piano Lessons in Cardiff