Publications
Browse below to learn more about Cadenza Music Tuition's books:
The Missing Bars series
The Missing Bars series is a collection of books written by Daniel Nicholson. They offer an accessible, fun and progressive journey into the world of improvisation and composition. The series has three categories - Beginners Books, Duet Books and Improvisers Books.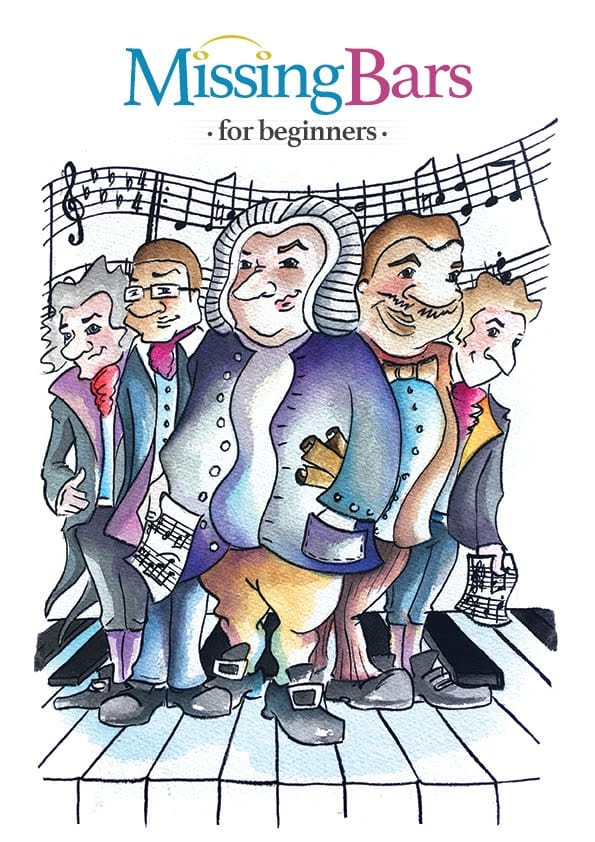 Missing Bars - Beginners Books 
These books are aimed at those taking up the piano for the first time. They are full of highly engaging exercises, improvisations and composing activities which all supplement carefully composed original repertoire that gradually increases in complexity. Theoretical knowledge is also supported throughout the books to offer a truly holistic learning experience. 
Book 1: Your journey starts here! Begin by exploring how to make  different sounds on the piano before gradually being guided through rhythmic and notational understanding. By the end of this book you will have developed the ability to read and understand music played in both hands (albeit at a basic level). 
Book 2: 
The aim of this book is to build on everything worked on in Book 1 and develop technique, further rhythmic understanding, reading methodology, changing hand position, more improvisation and composition and more. By the end of this book you will have reached a level comparable with Grade 1. 
Book 3:  This book is slightly different from the others in that is it a repertoire book However, the pieces are each composed to feature elements of improvisation, composition or ensemble playing (duets). The ability level is approx Grade 1-2 and offers a fantastic alternative to other repertoire of similar standard.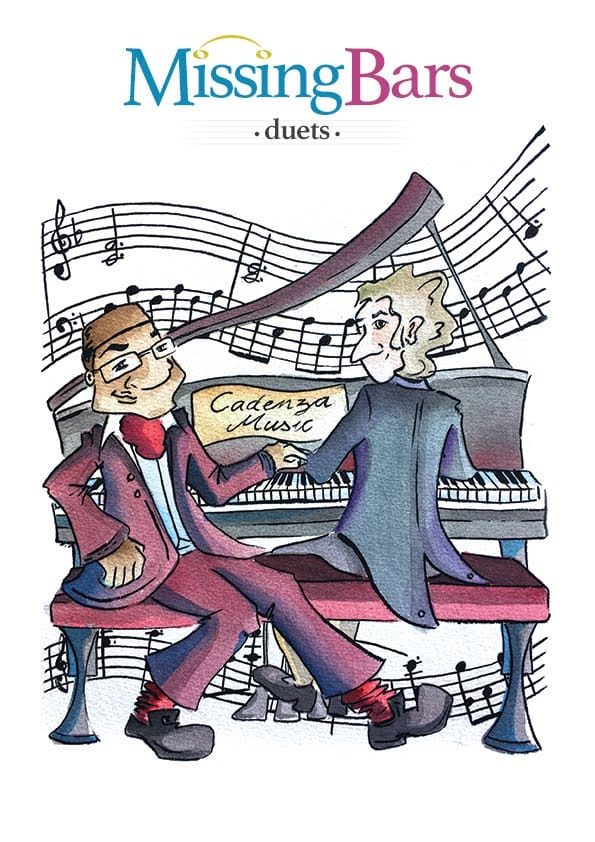 Missing Bars - Duets (Books 1-2)
Book 1 is aimed at pianists of approx Grade 1-3 level. There are 10 original compositions and the teacher's part is available to listen to and download here. You will also find the recordings for Book 2 here too which itself is aimed at pianists of grade 3-5 level. 
The Duet books all feature a simple section of improvisation which is aimed at developing pulse, ensemble skills, rhythmic clarity and musical awareness. These highly interactive, modern and fun compositions are well suited to pupils with a bit of creative flair!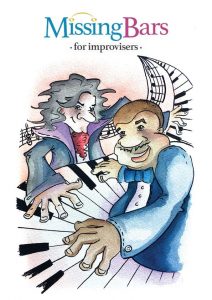 Missing Bars - For Improvisers (Books 1-2) 
These books were the first to be conceived by Daniel and they were aimed at making improvisation accessible to those who have not learned how to improvise before. Each piece is styled in a contemporary manner covering various sub-genres of Jazz, Film/TV and 20th Century Classical music. 
Recordings and backing tracks are available for these pieces here.