Publications
Browse below to learn more about Daniel Nicholson's books:
The Missing Bars series
The Missing Bars series is a collection of books written by Daniel Nicholson. They offer an accessible, fun and progressive journey into the world of improvisation. The series has three categories - Beginners Books, Duet Books and Improvisers Books.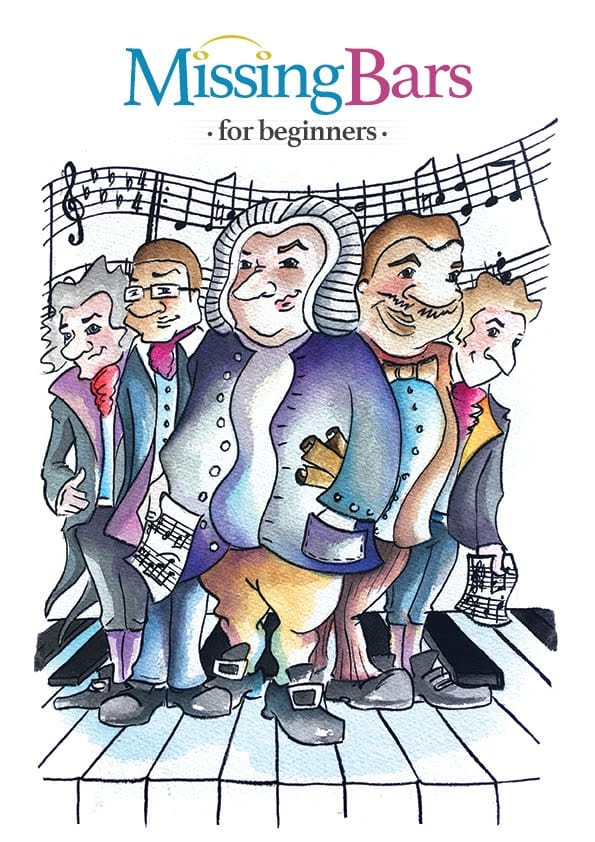 Missing Bars - For Beginners 
The Missing Bars collection starts with 3 beginners' books. They are all very interactive and both pupil and teacher have fun learning to play the instrument. There are exciting accompaniments and exercises to complete. The books are thorough and offer a huge repertoire of music to complement the composition and improvisation exercises that essentially define these books.
Book 1: Starters' Book – This is designed for beginners starting the piano for the first time. It introduces basic features of notation and keyboard geography with detailed descriptions, composition and improvisation exercises to ensure that information is internalised practically and interactively.
Book 2: Preliminary Tutor Book – This follows the Starters' Book and covers all of the essential skills and techniques required to begin ABRSM grade 1.
Book 3: Preliminary Pieces – The conclusion of the Preliminary Tutor Book features some pieces that summarise all the information learned until that point. This book is a repertoire book that features 16 pieces that each contain a line of composition or improvisation. Each piece is of an ability range of approximately grade 1.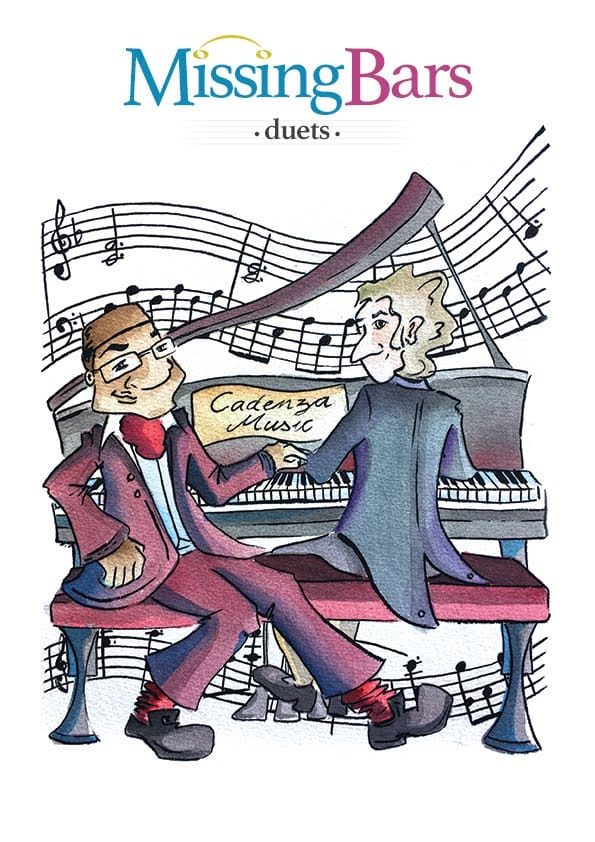 Missing Bars - Duets (Books 1-2)
.
These two books are the latest addition to the Missing Bars collection with the first pupils practising and performing from them in September 2017.
Each book contains 10 original compositions for 4 hands. The 'Primo' part is for the pupil and written for an ability of approximately grades 1-3 whilst the trickier 'Secundo' part is for the teacher or more advanced pupil.
The duets are fun, engaging and action packed including clapping, stamping, switching places, composing and improvising. This is truly a means of playing the piano that is new, interactive and great way for pupil and teacher to bond.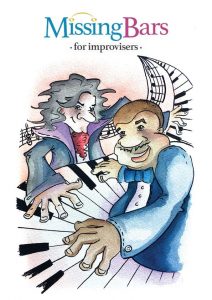 Missing Bars - For Improvisers (Books 1-2) 
The pieces within the 'Missing Bars – For Improvisers' books are all short original compositions each with a selection of bars devoted to improvising. The philosophy behind this part of the series is to engage the pianist with something new, challenging and rewarding. Adjacent to each piece is a page of guidance which includes assistance on how to approach the improvising.
This includes step-wise building up of the accompaniment, which notes to use for the improvisation, guidance on the harmony and rhythmic assistance.
The books are designed for those with a creative edge looking for something alternative and interactive. They could act as a bridge between music grades or offer an enjoyable alternative. The contemporary and engaging manner of these compositions ensures that motivation levels are kept high and at the same time offer suitable challenges to maintain sustained levels of progress.
The books all feature on the Online Student Portal. All books have an RRP of £8.99. Contact for more details or to make an order.