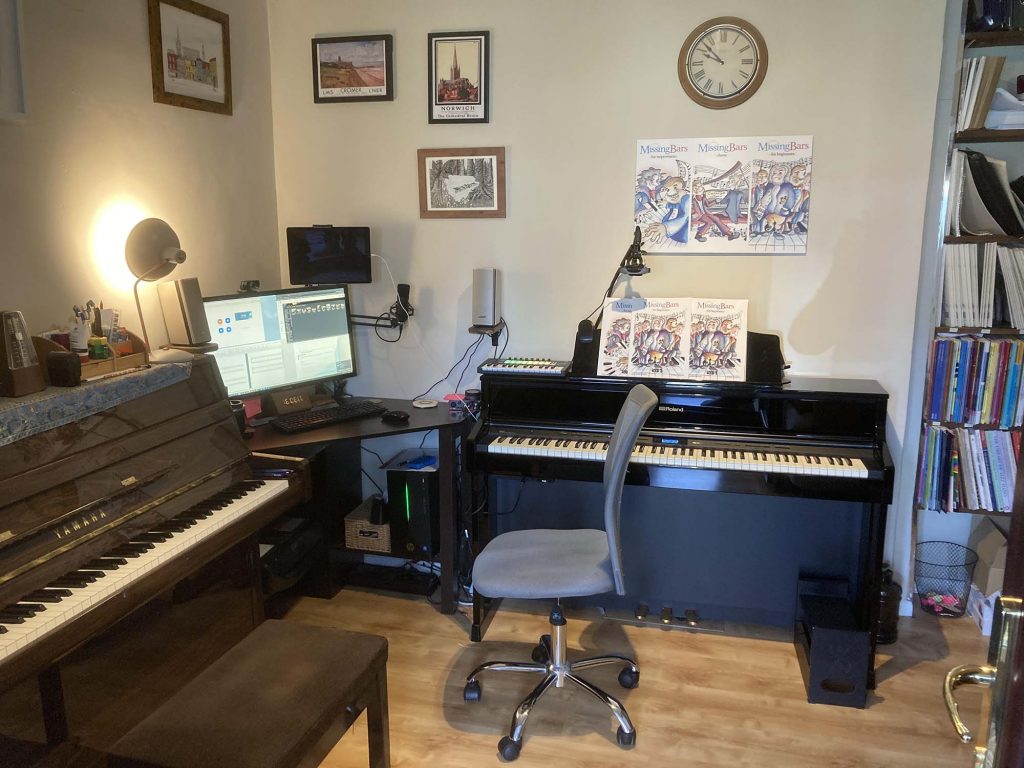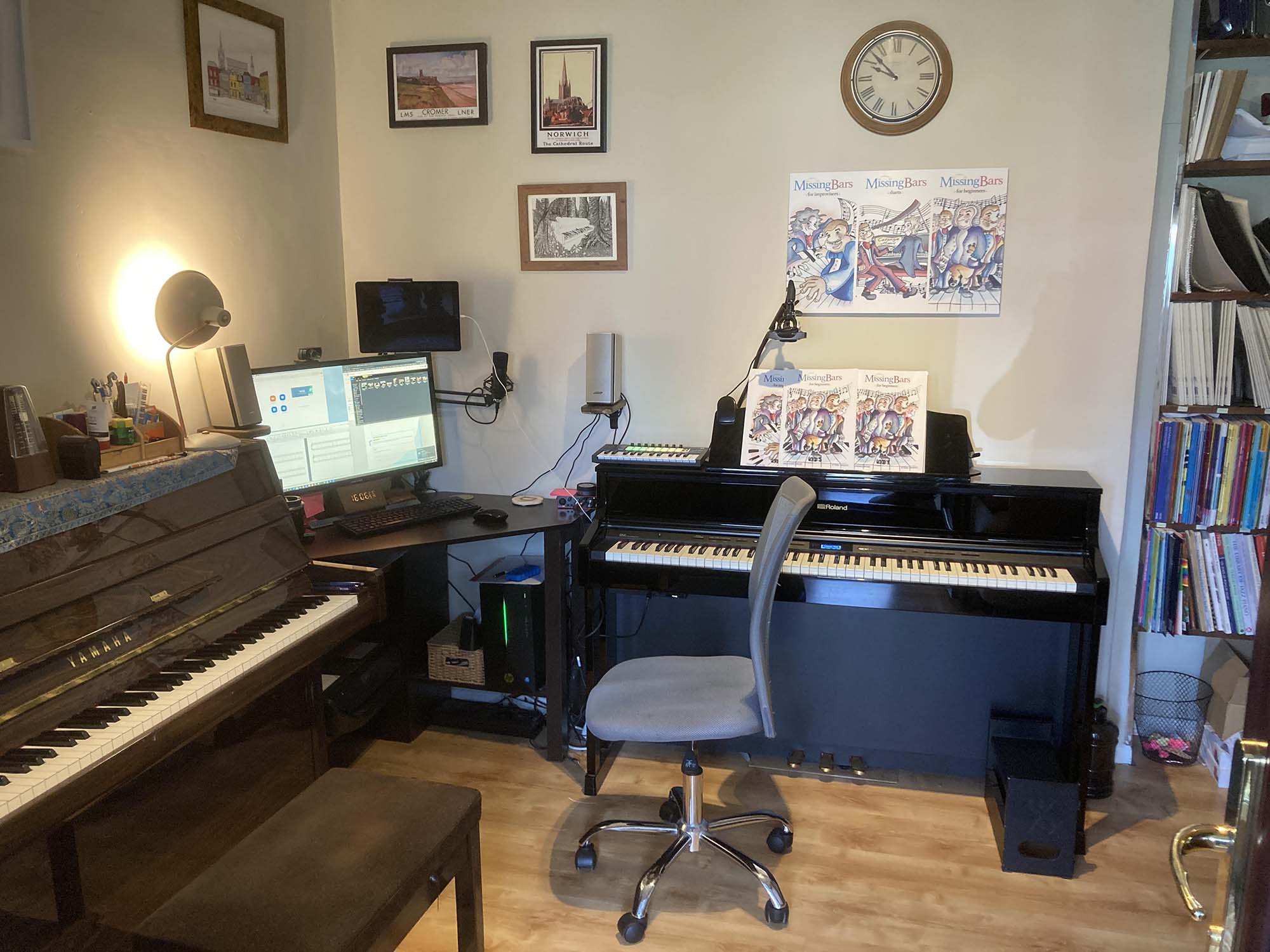 Why have piano lessons online?
Private tuition has been increasingly embracing the digital age over the past few years. Music tuition is no exception to this. With apps like Zoom which can be tailored towards music lessons there is no better time to give this a try. Here are some of the benefits:
Enhanced demonstrations (vertical + side on camera angles from the tutors side)
Lessons are from the comfort of your own home and on your own instrument
Increased flexibility due to the lack of travel
Digital whiteboards and other interactive resources tailored for online tuition
Lower cost (London only)
Digital lesson notes provided for each session
Group lessons / playing to other pupils via group calls
Lessons can be from anywhere! (even international)

How do they work?
As this is a more recent development at Cadenza Music, online tuition is something that all tutors meet up and discuss regularly to fine tune the service. This also benefits the traditional lessons as many new ideas are formed each month.
This is how they work:
Step 1: Establish Zoom as the first choice connection option. Tutor and pupil will share a meeting code (xxx-xxx-xxxx) and use that for lessons. You can download Zoom here. A back up of Skype / Facetime / WhatsApp can also be established.
Step 2: Share lesson resources. If you already have books then the tutor will either need scans or their own copies of them (supplied by Cadenza). If you need new books then these are ordered by Cadenza for both tutor and pupil.
Step 3: Arrange a free 30min trial lesson. This can be used to meet the tutor but also to resolve any teething issues in the first connection.
Step 4: Contact Dan to let him know if you will be continuing with regular lessons. He will then advise on how you can be set up.